Thrive Market Healthy Food Delivery
Membership: $59.95 / year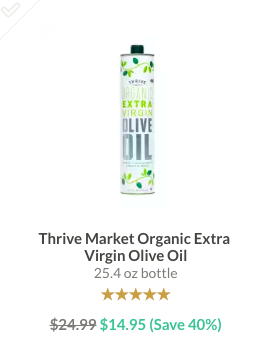 Whole Foods Foods at Costco Prices (delivered with the convenience of Amazon)
Thrive Market is a membership community, like Costco, that uses wholesale buying to get low prices on healthy foods and natural products. Think of it like a Whole Foods x Costco.
Most of their products are 25-50% below retail, which makes a lot of foods that are pretty expensive in the grocery store as affordable as, or even cheaper than, their junk food counterparts.
They've got tons of top quality products, and they keep up with current diet trends, offering special shopping sections for people who are gluten-free, moms, paleo, vegan and more.